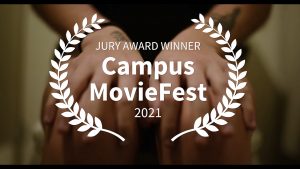 Unlike traditional lecture classes, film-students not only dream up ideas, they cast, rehearse, costume, explore and produce their thoughts into well-crafted films.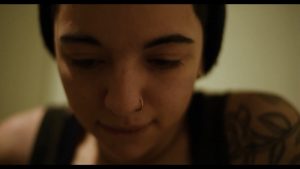 For CCSU Film student, Abe Azab,  fighting for transgender rights – a topic he freely chose, was not just an idea, he went on an artistic process to realize his idea.
Today, we are so pleased to announce that Abe Azab has won a Jury Award from the
Campus Movie Festival
– the worlds largest student film festival, sponsored by the Walt Disney Company, Lumix and Goldman Sachs to name a few.   
When you're transgender, merely using the bathroom is a risk."  THE MEN'S ROOM – an intimate portrait on a need for privacy, dignity and respect.
This piece was directed by Abe Azab and features AJ Colella
Posted by Professor Jeff Teitler