The explosion of cinema technology has created a mass market of college and university film training programs. But buyer beware – such accessibility has also lead to questionable Film/TV training programs at some colleges, and students may pay the toll.
Since most people shoot and edit basic video, many traditional communication professors (with only basic knowledge of production) are now teaching Film and TV Studio classes. The usefulness of these classes is rarely questioned within a liberal arts institution. However, when professors lack professional production experience and have no peer-reviewed work, their students may be entirely under-prepared to enter a complex and competitive field. Don't let this happen to you!
If Film/TV production is your area of emphasis, by the time you graduate your production portfolio, stories, and skills should impress practitioners within the industry.  Conversely, It will be quite easy for industry professionals to spot fundamental flaws in your portfolio. With one quick glance, they can determine whether you are on automatic camera settings, if camera movements are motivated/skilled, and a host of other technical, aesthetic, and content issues. Will you be ready?
To reach your potential in film/TV production, ask a few questions before signing up for classes. Doing so might save you an abundance of time, effort and tuition fees!
QUESTION #1 – INSTRUCTIONAL VALUE
Does your professor have current peer reviewed work in film production?   
As an invested film student, your production classes should be taught by film educators who either have current peer-reviewed work in film/studio production, or a substantial history of peer-reviewed media within the genres they teach.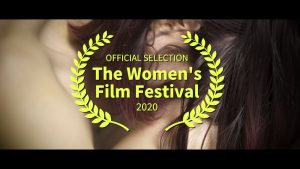 In too many cases, university professors teaching production (and administrators scheduling these programs) do not understand the industry standards, roles and knowledge that students will need to find real jobs in filmmaking. All too often, film professors with only basic production knowledge are relying on "media theory" or "history of film" classes they previously taught to justify the production classes they currently teach. This is a problem.
A university production program that lacks teachers with substantial experience, technological literacy, and peer-reviewed work will leave gaping flaws in their students' producing abilities.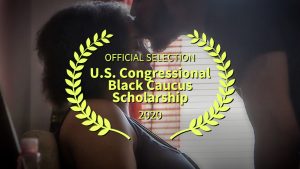 EXAMPLE:  For the past decade, it was common that within one studio production sequence all cameras were locked on automatic mode, lights were in fixed positions never to be moved and/or focused, and the set (background) remained entirely unchanged and unexplored. Only the most rudimentary functions were taught. Forget color, lighting angles, placement, patching, programming, nuanced directing, ideation, etc., as those foundational aspects of production were never covered – likely because the professor had little experience. That's a whole decade of students taking classes that disregarded the primary tools of production. It's almost malpractice!
QUESTION #2 – STUDENT OUTCOMES
Ask where you can view previous student-works (excluding internships) from production courses your professors teach.  
That request should be enthusiastically welcomed by film/studio programs with replicated outcomes. Rather than hearing a program's sales pitch – as you're offered the Hollywood dream – view an abundance of student work from the program of your interest. That act alone can reveal the quality of instruction and the technical and story development skills you will likely receive in your training.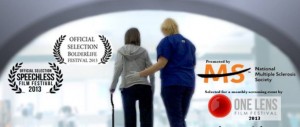 At its most basic level, you should be impressed with the majority and maturity of work students are producing.  It should look and feel professional (not perfect).  Production/storytelling is quite difficult and takes time and practice. Instead of viewing one or two exceptional works, look for consistency and quantity of impressive student productions. If actors are involved, is the acting believable, or does it look cartoonish and amateur? Is audio rich and clearly understood? Can you hear audio in both speakers? Does the camera move or jerk in odd ways that removes you from the story? Be critical!  Don't ignore red flags.
On the other hand, if a professor claims to focus primarily on story, that can be legitimate — particularly if they have peer-reviewed work. But verify those claims with the work his or her students produce. Is the subject matter handled maturely?  Are students taking risks with the topics they engage in?  Are they seeking out complex issues and characters? You'll want to feel a sense of engagement throughout the film's entirety.   
LASTLY: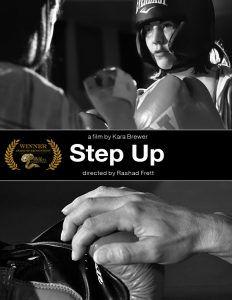 Consider and compare multiple film programs before choosing where you will study.
You will see vast differences in how production is taught and therefore, how well students perform. By assessing multiple programs, including professors' achievements and students' accomplishments, you will be far better equipped to make an informed decision about which program will be right for you.
A FINAL NOTE: 
Production is difficult. At times, it will frustrate you as the mass of mistakes you're sure to make in these classes can and will feel overwhelming. It is a slow and grueling process to gain production literacy. At times, your emotions will be your own worst enemy. But if you have the desire to tell stories, you will ignore these set-backs. Proper film training in higher education should build skill as your stories and directorial tactics mature. Embrace your mistakes as you're slowly guided to correct them. Your skills will sharpen, your knowledge base will grow, and you will enter the professional industry ahead of your peers.
To summarize, the camera is not a player-piano; it is a complex instrument requiring immense practice and guidance. Take the time you need to make a wise and informed decision about where you will study.  The great stories you are entirely capable of telling will undoubtedly become your reality.  
Posted by Jeff Teitler – Professor  – CCSU – Edited by Betsey Chadwick