We are so pleased to announce, CCSU Film Alumus, (09) Rashad Frett's short film, RICKY is an Official Selection within the prestigious
SUNDANCE FILM FESTIVAL   – 2023
.   
Ricky
/ U.S.A. (Director and Screenwriter: Rashad Frett, Producers: Pierre M. Coleman, Ramfis Myrthil, Simon TaufiQue)
 An ex-offender struggling with new freedom pursues redemption at all costs when given a job from his neighbor.
Cast: Parish Bradley, Maliq Johnson, Simbi Kali, Karen Chilton, Reese Antoinette, Shanice Marcia. World Premiere. Available Online
.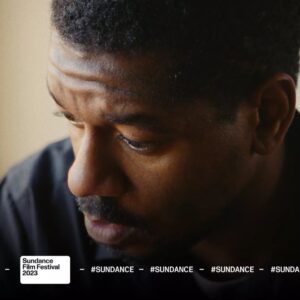 This extraordinary milestone is a hopeful story for anyone studying filmmaking in tenacious ways.   It reveals the power of production to transform lives, creates compelling literacies and develops truly important stories.  
Frett's achievement marks another breakthrough, that our film students/alumni are reaching locally, nationally and internationally.   
The honor to teach those skills is indescribable.   But more importantly, when our students employ production in such powerful ways, their journey is a hopeful sign for those who follow.  
We are with you all the way, Rashad….with so much love, support and well wishes.   Best holiday present ever!!!!
Jeff Teitler – Professor – Central Connecticut State University