When striving for student-excellence at a State University, there are administrative battles, unwinnable agendas, squandered state funds and abhorrent tactics, which defy all ethical standards.   Yet, the beauty of teaching Filmmaking is that our outcomes cannot be faked, student-transformations are regularly on display and their achievements remain unprecedented at this University. 
For recent CCSU Film graduate, Abe Azab, ('21) the journey to become a filmmaker was also not easy.  Throughout the program, with practice, grit and sometimes tears, his skills transformed.  His first narrative film, won a
Jury Award
from the worlds largest student film festival, sponsored by the Walt Disney Company and Lumix to name a few.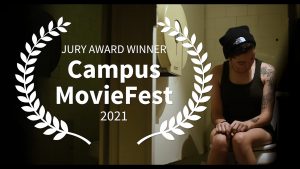 After, graduating CCSU in 21, he moved to Los Angeles to pursue a career in the entertainment field. With a mass of competition all around, he adjusted, innovated and utilized the media skills he learned at CCSU. 
So much so, within weeks  he secured exclusive access to film with Grammy-nominated singing sensation,
Hozier
  Impressively, Azab, a State University Film graduate, from the middle of Connecticut, was the only filmmaker allowed to capture Hozier's private recording sessions for a new album.  Just as importantly, with rigorous education behind him,  his skills were up to the task.  So much so,  the Grammy nominated, Hozier just published images from Azab's work, which received well over
230,000 LIKES.
     Quite an amazing start, for a State University student.  
Ironically, back at CCSU,  beyond the poor perception of state workers, within the trenches, there are  many of us fighting, amidst extreme backlash, for the advancement of our students. 
Posted by Jeffrey Teitler – Professor – Central Connecticut State University